"I lost two children in the last three years. "Losing my baby this way is very painful, it hurts," said Zubaida.
The 30-year-old lives in an area 30 kilometers north of the world's hottest cities. This is Jacobabad, located in Pakistan's Sind Province.
"In both cases, it was our traditional midwives who helped me," Zubaida told the BBC.
"When I lost my second baby last year, I cried incessantly for two days."
Her husband Abdul Aziz said it was not until his wife's birth date passed that she gave birth to a baby boy.
Her heart sank, she thought that she might never be born again.
He added that Jacobabad is one of the hottest places in the world especially during the winter, with temperatures reaching 50 degrees.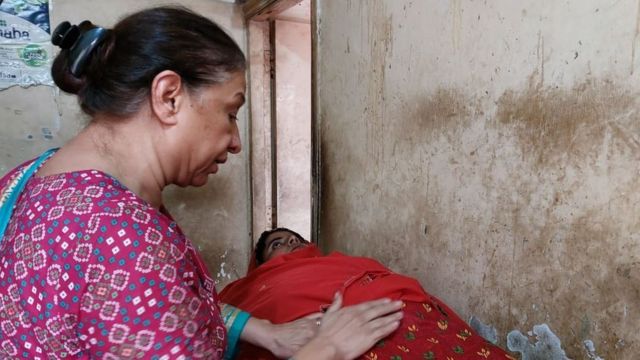 A recent report in the British Medical Journal suggests that conditions in the region are leading to miscarriages and stillbirths.
But researchers have not been able to determine the severity of the pain that could harm unborn babies.
Zubaida did not seek appropriate help when she faced this problem in the past, which is why it cannot be said for what caused her to do so.
Now, she is seeking help from Dr. Khurshid, to see her again able to have a baby.
Doctors say birth defects are common in the area, and increase during the summer.
She is from Jacobabad and has worked there for almost forty years. And she helped to produce thousands of children, but she also saw many children born in trouble during the time she spent working.
After retiring from public service, Dr. Khurshid now runs her own hospital.
She said some women who have given birth have lost weight, no bugs in their bodies, due to encountering complications during childbirth.
She said there are many midwives who help inexperienced people.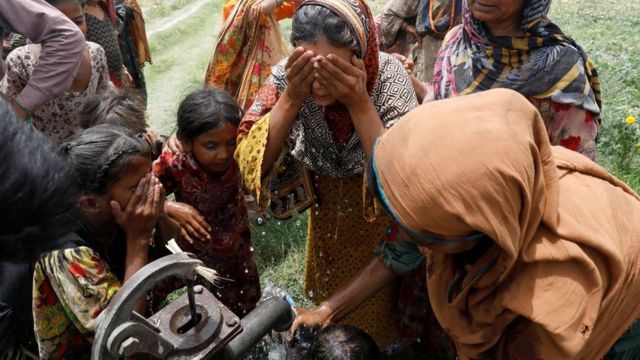 This year, University of California researchers published the results of a study on obesity, infertility and malnutrition in 14 low- and middle-income countries, including Angola, Benin, Burundi, and Ethiopia. and Haiti, and Malawi.
Other countries include Nepal, Nigeria, the Philippines, South Africa, Tajikistan, East Timor, Uganda, and Zimbabwe.
The researchers said they found that the risk of childbirth was increasing for pregnant women suffering from heat stroke.
He added that the risk of infant mortality had increased.
However, despite evidence that extreme heat affects health, Jacobabad has the tools to curb this problem.
Zubaida Abdulaziz's husband, however, said more hospitals and generators needed to be operated in the event of a power outage.
How does heat cause a rash?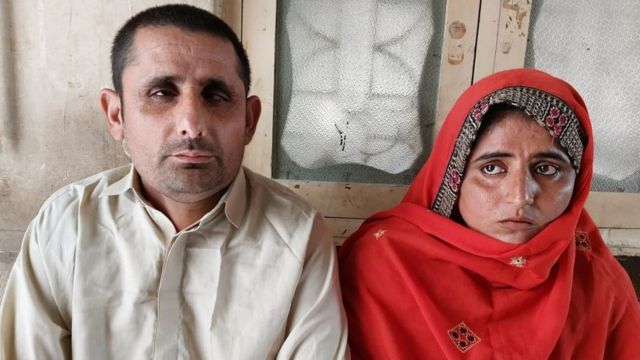 The World Health Organization (WHO) says that during the summer, there are still birth defects, birth defects and complications, as the heat affects a blood vessel between the baby and its mother while it is still in the womb.
The heat then causes a physical disturbance, according to the agency.
The heat also affects the genes, said Dr Sindana Ilango
Climate change means an increase in temperature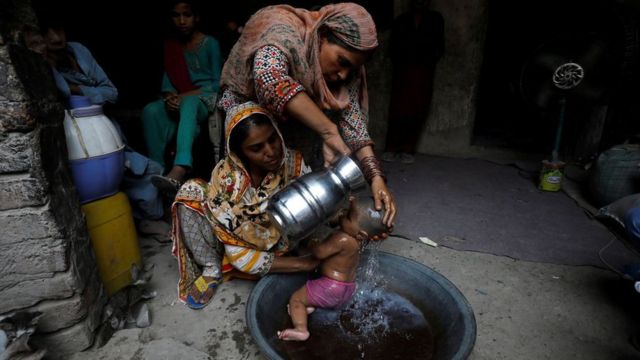 A researcher in the United States has suggested developing more warning devices on the effects of heat to allow people to take appropriate action.
In 2020, the first United Nations report on malnutrition showed that at least 1.9 million children were lost by malnutrition in 2019 alone.
It is about one baby every 16 seconds in Pakistan alone.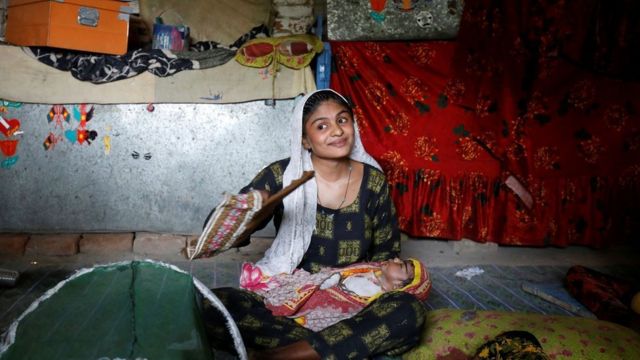 When we go back to Jacobabad, Dr. Khurshid says there has been progress in hospitals under local government care, and women are coming to specialists for treatment.
After consulting a doctor, Zubaida is now out in the afternoon.
She does not know what caused her to have this problem, so she avoids anything that might cause her trouble, in her determination to have another child.
She said she hopes by conservation we will become parents again in the future.
She now eats a lot, and drinks a lot of vegetables, and stays at home.
"I hope God will give us another son, we will be very happy," said Aziz's husband.
BBC HAUSA